Create pleasant memories with family and friends when you stay, play and shop in Trelawny parish!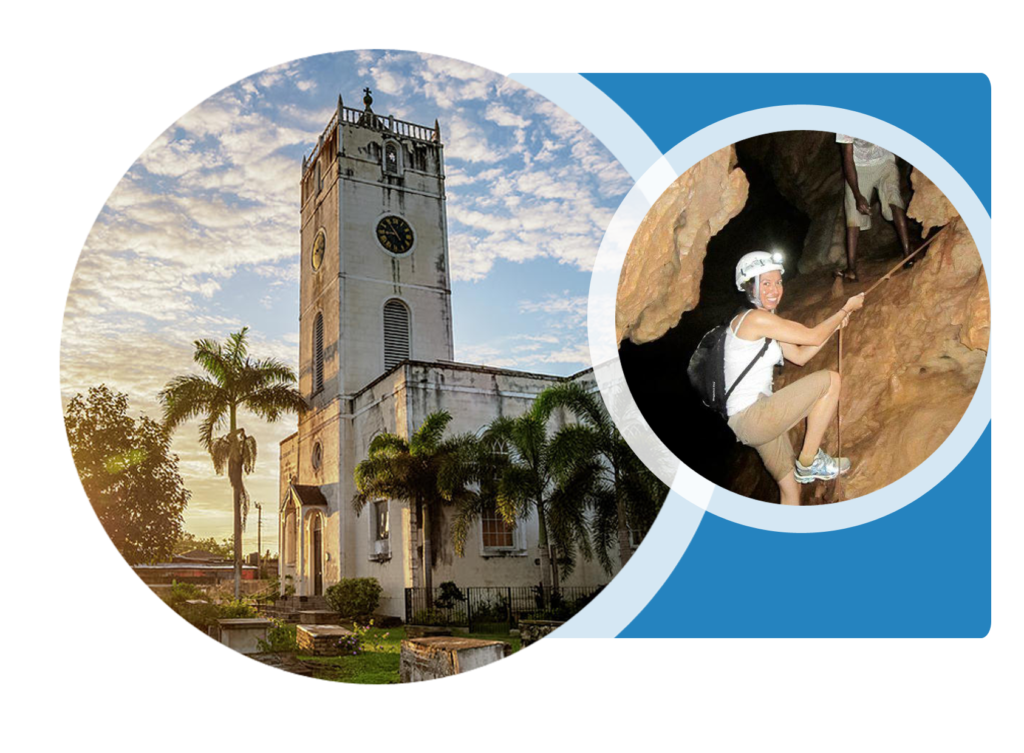 Trelawny parish is conveniently located 30 miles west of the resort town of Ocho Rios and 15 miles east of Montego Bay. She boasts a two-berth, triangular peninsula cruise ship port that easily accommodates the largest cruise ships in the world. Trelawny is also home to the Caribbean's most beautifully laid out town of Falmouth, exhibiting the splendor of the Georgian architecture era.
Go rafting on the Martha Bra River and hiking to the southernmost part of the parish on the famous Cockpit Country trails with its naturally preserved forests and their exotic flora and fauna. Enjoy the unique experience swimming in naturally glowing water of the Luminous Lagoon, one of only four in the world, at the fishing village of Rock. Have a function at the Martha Brae Waterwheel. Visit the Hampden Rum Factory in Clarkes Town, take an adventure tour of the Good Hope Estate.
You can't beat Trelawny parish, with its preserved, hundreds year old, buildings and estates scattered all over. There are numerous hotels, villas, guest houses, restaurants, attractions, beaches, shops and everything that would make your stay with family and friends enjoyable and memorable.
Trelawny is also one of the fastest growing parishes on the island with several gated communities built within the last few years and commercial entities established. Several more are slated for the near future.
Planning on moving your business or starting up a business here? Contact the Trelawny Chamber of Commerce and Industry. Our business community will help you start the process of making Trelawny parish your home.